Opensource Platform
Now a days, many programming languages are there for help developers and programmers to develop the applications of their choice. Java, PHP, Python, Perl, ASP.NET, these are the most common and popular opensource languages. One of the most important reasons for preferring open source programming languages is that their source code can be customised efficiently to fit our needs and requirements.
The most well-known and widely used open source content management system (CMS) platforms are: Joomla, WordPress, and Drupal. They are all based on PHP and MySQL and offer a wide range of options to users and developers alike.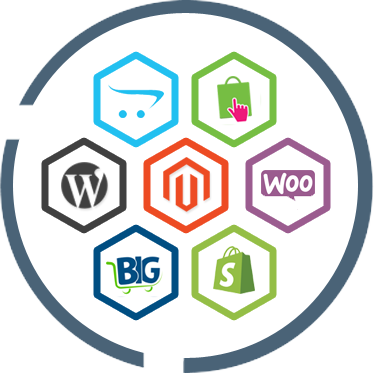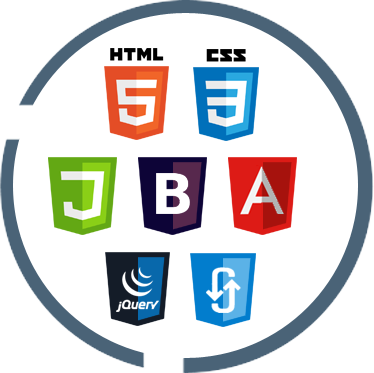 Frontend Technologies
The web is a rapidly evolving universe. An important part of our job as front-end developers is keeping up to date and staying close to new tools, trends and workflows.
JavaScript in combination with HTML and CSS has revolutionized the way web and mobile applications are built and we are extremely adept at implementing the JS universe. In addition to fluency in these languages, front-end devs need to be familiar with frameworks like Bootstrap, Foundation, Backbone, AngularJS, which ensure great-looking content no matter the device, and libraries like jQuery and LESS, which package code into a more useful, time-saving form.
Backend Technologies
We have experts having 8+ year[s] of experience in PHP, CodeIgniter, Laravel, Java, Groovy Grails Development, Angular 2 and 4, WordPress, WooCommerce, Prestashop, Magento and we are expending our expertise to learning new technologies, just because to assist best possible solutions to our valued customers.
We offer end-to-end custom web development projects for ingrained market leaders and emerging businesses. Being custom web development India company, Pay2Web has a massive expertise of working in varied business environments.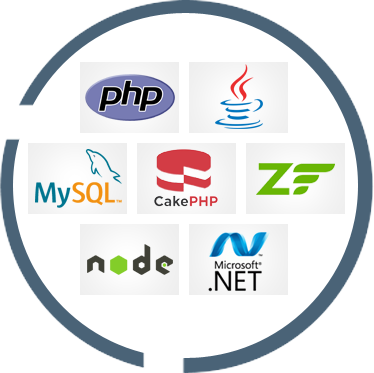 Mobility Applications
Mobile devices have now become an integral part of the business and corporate ecosystem to enable effective collaboration, communication and connectivity with customers at all times.
Pay2Web Technologies has experience developing applications across diverse mobile platforms (iOS, Android, Windows, App Porting Services). Our mobility experts can help your business create mobile solutions that streamline your services and are easily accessible to your customers.
Corporate Designing Tools
From logos to catalogues, brochures to banners, Pay2Web creates professional sales and marketing materials with the attentive service and diverse expertise. You get much more than graphic design. You will also receive the business-minded positioning for your product or service by seasoned industry professionals.
As a Professional Graphic Design Company, we are capable of providing these services: Poster Design, Business Card Design, Brochure Design, Logo Design, eBook Cover Designs, Book Cover Design, Magazine Ad Design.